Anime Weekend Atlanta 2001 Pics
Anime Nashville once again made the trip to AWA. Members in attendence: Fred, Mylena, Phil, Autumn, Budd, Jung, Ashli, brothers Stephen & Scott, Brian, Paul, Ken and Melissa.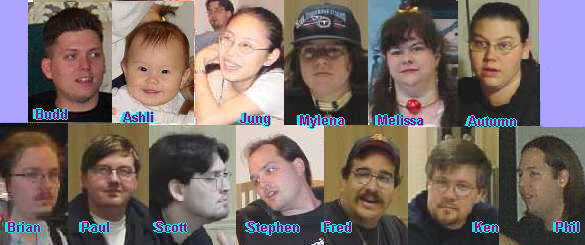 While at the con, met up with my sister Keri.
Costumes worn by Melissa: Lady Oscar, Zelgadis, Kozue rosebride, Ashura, Access Time
Costumes worn by Keri: Miaka
Costumes worn by Mylena: Hikaru
Most of the pictures for AWA were taken by me, but hosting a few of my sister's and Ken's pictures until their sites are updated.
---
---
---
Site maintained by Melissa Wilson